Homes for Sale in Hobe Sound Golf Club

Why Do People Live here?
Hobe Sound Golf Club is a gated community established in 1988. People love that we are just minutes from the Atlantic Ocean and beautiful white sandy beaches. Hobe Sound Golf Club has the lifestyle that people enjoy great neighbors and great golf!
Looking for a home in Hobe Sound Golf Club?
Interested in finding Homes for Sale in the Hobe Sound Golf Club of Hobe Sound FL? Click that link to find all the currently available homes in this area of Hobe Sound.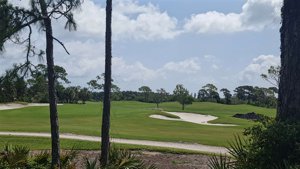 What's the Neighborhood Like?
This community situated on 240 acres with 96 homes on 50 acres of this community.These homes range in price from $400,000 to over a million. This community takes great care of the land, wildlife, and the lakes. Very seldom do you find such a tranquil setting?
Conveniently located 30 minutes to West Palm Beach International Airport and just 2 hours to Orlando where you can enjoy a variety of attractions.
Now You Really Want to Find a Home Here, Right?
If you are interested in the current Homes for Sale in Hobe Sound Golf Club subdivision in Martin County of Hobe Sound FL click on the link. Our 'For Sale' property information is a direct feed from the MLS and is updated multiple times per day.
This content created by Barbara VanderMeulen Lead Buyer Specialist
Let us know how we can help you find your next home in Florida.