How do you decide if it is the right time?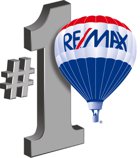 In my experience, there are a couple of things that make it the right time to sell your home. One would be that there are not a lot of other homes on the market that would compare to your home. The other would be that interest rates are going to be going up. Lastly, you feel that you need to move and are ready to get on with life whether you are downsizing or on to new adventures. 
How buyers are motivated to buy.
It is great working with buyers that have a time frame. I have a few buyers currently that have different reasons for wanting to buy right now. Here are their reasons; They want to purchase before the end of the year so they can benefit from the Homestead exemption on their tax's, they are ready to get out of a relatives house and be on their own, they need to move to a nicer area for their family, and one that is in the front of a lot of peoples minds is that they want to buy before interest rates go up. 
So what are you waiting for?
I would recommend you start the process by getting a market value on your home. From here we can determine if the numbers will work for you. Then let's see what the average days on market have been in your area. If these two things work and you are serious about moving then let's get the ball rolling. Working with Spears and Associates you will experience a smooth process with professionals here to help you with any obstacles that come our way. 
If you are looking to work with and agent that can make moving a pleasure let us know.
 This content created by Barbara VanderMeulen Lead Buyer Specialist
Let us know how we can help you find your next home in Florida.
//